The three-credit hour U.S. & Global Diversity, Equity, Inclusion, & Power undergraduate degree requirement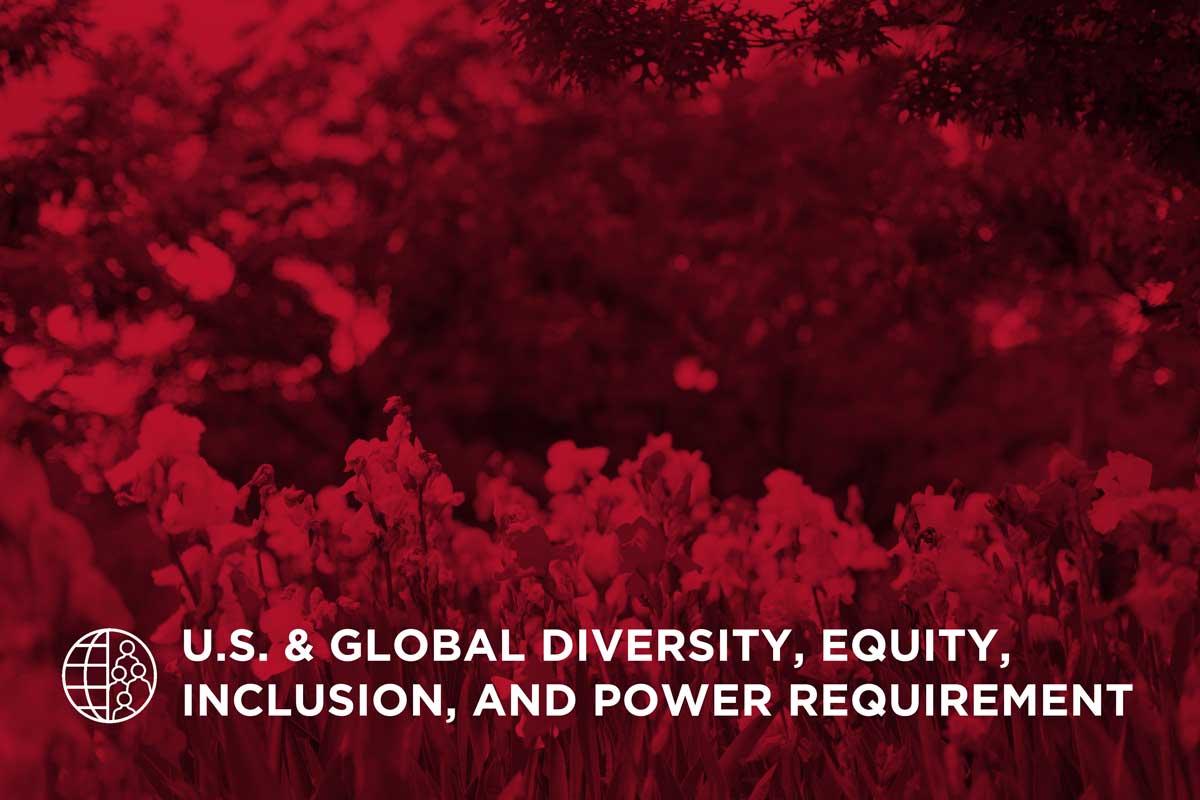 The U.S. & Global Diversity, Equity, Inclusion, & Power Requirement for three undergraduate credits is a University Requirement independent from General Education curriculum requirements and is fulfilled through completion of an approved University of New Mexico course. All courses that fulfill the requirement are listed here. Some courses that fulfill the U.S. and Global Diversity and Inclusion requirement, particularly courses numbered at the 1000- and 2000-levels, can also be taken to fulfill an area requirement in General Education at the same time. You can see whether the courses listed here will count for general education by checking the courses listed under the Areas of Study on this website.
Courses:
Please consult the 2022-23 catalog while this list of courses is being updated.