Arts and Design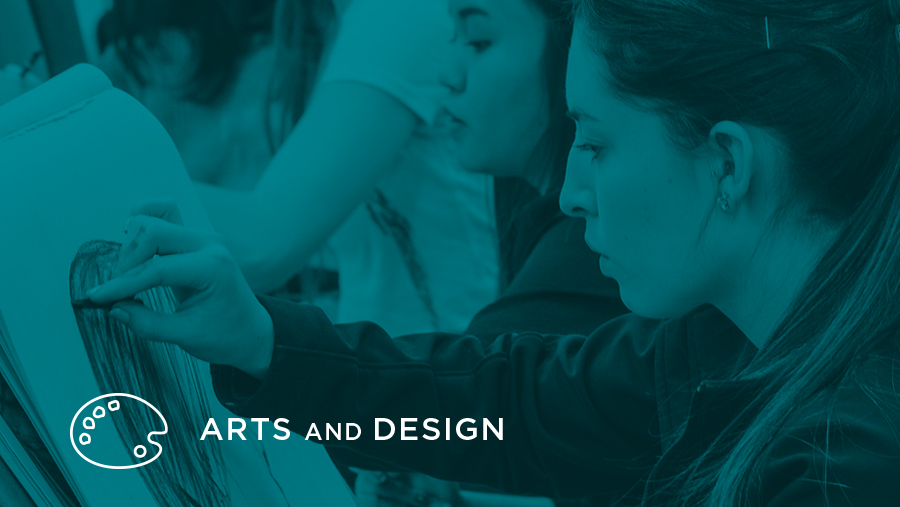 3 credit hours
One course chosen from the following courses:
Architecture 1120
Art History 1120, 2110, 2120
Dance 1110
Fine Art 284
Film and Digital Media Arts 1520, 2110
Music 1120, 1130
Theatre 1110
University Honors 207
Alternatively, students may elect to take one 3-credit hour studio course offered by the Departments of Art, Film and Digital Arts, Music, or Theatre and Dance to fulfill this requirement. Completion of prerequisites for the studio course is required as necessary.
a piano is trying to break a molecule
is trying to lift the stage into orbit
around the red spotlights
Explore how diverse human values and experiences contribute to the making and uses of art.
Explain the cultural sources and outcomes of creativity in the arts and design
Design a performance, a work of art, a landscape or building
Identify how arts and design are produced and how they affect different people and communities.
Courses
| Course Number | Name | Description |
| --- | --- | --- |
| ARCH 1120 | Introduction to Architecture | |
| ARTH 1120 | Introduction to Art | |
| ARTH 2110 | History of Art I | |
| ARTH 2120 | History of Art II | |
| DANC 1110 | Dance Appreciation | |
| FA 284 | Experiencing the Arts | |
| FDMA 1520 | Introduction to Film & Digital Media | |
| FDMA 2110 | Introduction to Film Studies | |
| MUSC 1120 | Music Appreciation: Rock and Roll | |
| MUSC 1130 | Music Appreciation: Western Music | |
| THEA 1110 | Introduction to Theatre | |
| UHON 207 | Seminar in Fine Arts as Global Perspective | |