Mathematics and Statistics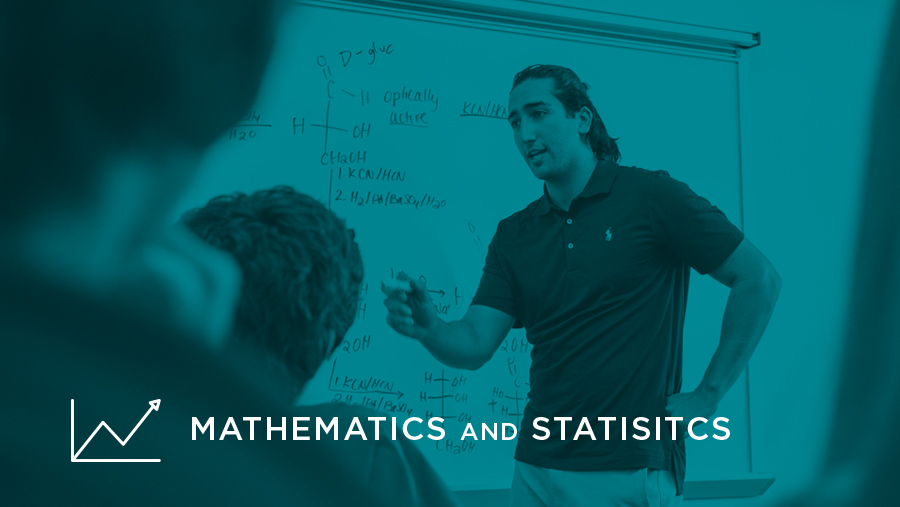 3 credit hours:
One course at the appropriate level determined by placement:
Mathematics 1130
Mathematics 1220
Mathematics 1240
Mathematics 1250
Mathematics 1350
Mathematics 1430
Mathematics 1440
Mathematics 1512
Mathematics 1522
Mathematics 2118
University Honors 202
I prove a theorem and the house expands:
The windows jerk free to hover near the ceiling,
The ceiling floats away with a sigh.
Explore how math and data provide information about the world.
Explain and present information in mathematical forms.
Design problems, consider limitations, and calculate results.
Identify mathematical approaches to address questions.
Courses
| Course Number | Name | Description |
| --- | --- | --- |
| MATH 1130 | Survey of Mathematics | |
| MATH 1220 | College Algebra | |
| MATH 1240 | Pre-Calculus | |
| MATH 1250 | Trigonometry & Pre-Calculus | |
| MATH 1350 | Introduction to Statistics | |
| MATH 1430 | Applications of Calculus I | |
| MATH 1440 | Applications of Calculus II | |
| MATH 1512 | Calculus 1 | |
| MATH 1522 | Calculus 2 | |
| MATH 215 | Math for Elementary and Middle School Teachers | |
| UHON 202 | Seminar in Mathematics in the World | |